New album out November 23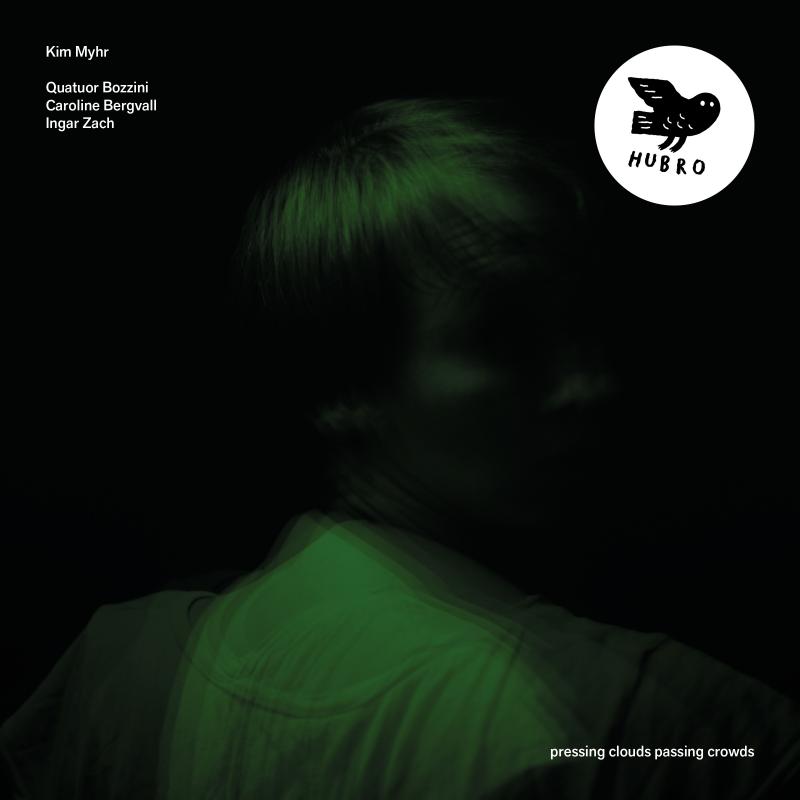 I have a new album coming out November 23. featuring Canadian string quartet Quatuor Bozzini, poet Caroline Bergvall and percussionist Ingar Zach. For pre-order and more info, check Hubro's website.
"The guitarist, composer and performer Kim Myhr, whose previous Hubro release, 'You | me', received the accolade of a shortlist nomination for the prestigious Nordic Music Prize, composed the extraordinary music and text piece 'pressing clouds passing crowds' as a commission for the 2016 FIMAV-festival (Festival International de Musique Actuelle de Victoriaville) in Quebec, Canada. It features Myhr on 12-string acoustic guitar alongside an expanded version of the celebrated Montreal-based string quartet Quatour Bozzini with percussionist Ingar Zach (Huntsville, Dans les Arbres) and the voice of the poet Caroline Bergvall, reading her own text.
Inspired by meeting poet Caroline Bergvall in 2015 and the music of Robert Ashley that I was listening to at the time, I was wanting to make a longer, slow-moving piece centered around a speaking voice", says Myhr. "The composition is in six parts, but the parts all blend into each other so that they feel like one slowly changing state of mind." The result is a triumphant achievement where music and text appear inextricably bound up with each other, with Bergvall's hypnotic voice and incantatory delivery acting at times like an additional musical instrument, while the string quartet's stabs, drones and glissando slides provide emphatic punctuation and rich musical counterpoint to the evolving story, which is itself a complex layering of sound and sense, discourse and narrative."